Capital costs in traditional and volumetric construction differ by less than 1%, according to a detailed cost comparison of urban residential delivery by consultant Turner & Townsend Alinea.
The analysis, conducted for Building magazine and using volumetric cost data provided by Tide, compared national programmes for a traditionally built and a volumetric 47‑storey residential tower in central London. While the net trade cost of volumetric is slightly higher – given the risk margins built into the module manufacture – this is balanced out by large savings due to the far shorter programme and a lower fixed-price design risk.
Alex Hyams, partner at Turner & Townsend Alinea, says that the research validates the reported savings promoted by volumetric providers. Particularly when the project reaches the ground-floor slab level (which is the same for both approaches), the advantages of volumetric construction become evident. A remarkable improvement of 44% in this programme duration is achieved. This is especially beneficial for student accommodation, where meeting term-time deadlines is crucial as it can enable an entire year of revenue generation.
The volumetric approach also showed considerable savings on substructure, structural frame and internal finishes. The structural costs were 8% lower than traditional construction, due to material-efficient design approaches such as using the volumetric units to take load and provide stability rather than reinforced concrete columns. Internal communal finishes, meanwhile, were nearly 16% lower in the volumetric model due to the advantages of a more integrated supply chain. Overall, the volumetric capital costs were just 0.4% higher – well within a normal tendering tolerance.
As well as closely matching traditional construction's capital costs, Hyams adds that volumetric methods bring a number of other benefits. Chief among these are its sustainability credentials and quality control, which he believes will transform outdated public attitudes about modular housing.
A growing consciousness around sustainability and a more educated and expectant market should dispel any lingering negative public views of volumetric as a barrier to increased delivery.
Design inflexibility is another myth he's keen to dispel. "Although the dimensions of volumetric modules are limited by transportation constraints, which affects the span of internal columns and walls, the design of residential schemes is generally not compromised. In the case of tenures such as student accommodation, co-living and build to rent, volumetric construction provides design options on a par with traditional methods for both internal and external elements."
Although he acknowledges that there are procurement challenges within the sector for clients and investors, he offers Tide's approach as a viable solution: "As a vertically integrated business that self-delivers many of its projects, Tide Construction has found a solution to this by gaining credibility and surety through consistent delivery. It has established longstanding partnerships with many institutional clients and investors through repeat transactions. Clients are happy to forgo competition where sustainability, certainty of programme and high quality are delivered."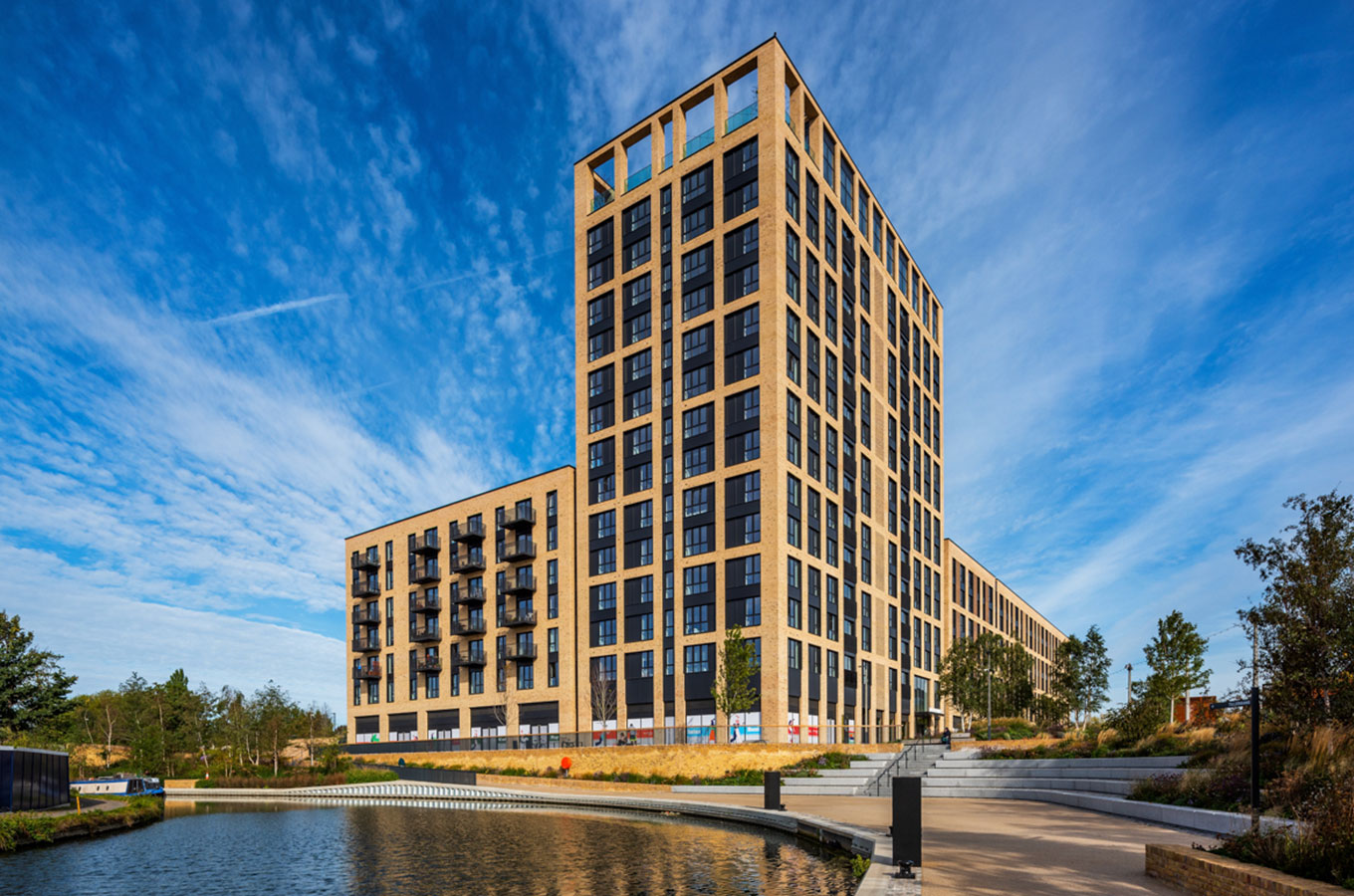 Hyams concludes that there are many reasons to be optimistic about the future of the sector, particularly if further investment is focused on improving access to sites, planning incentives and strategic initiatives.
"The crucial takeaway is that cost should not be seen as a barrier when certain conditions are met, and this can be further enhanced by having a predictable project pipeline.
The combination of a large and secure time saving (provided necessary decisions are made early and with efficacy) and a small capital cost premium, alongside certain sustainability benefits and resource efficiencies, should provide a compelling case for volumetric construction.