Building magazine has run an in-depth feature on the delivery of Tide's record-breaking Ten Degrees in Croydon. Visiting the site as the team reached level 38 of the 135m-high tower, editor Thomas Lane concludes that it won't be long before its 135m height is surpassed, such is the rapid rise of volumetric construction.
Lane notes that:
"The quick turnaround of Tide's application was helped by being able to put a tried and tested product in front of the planners, demonstrating that work could start on site soon after receiving planning permission".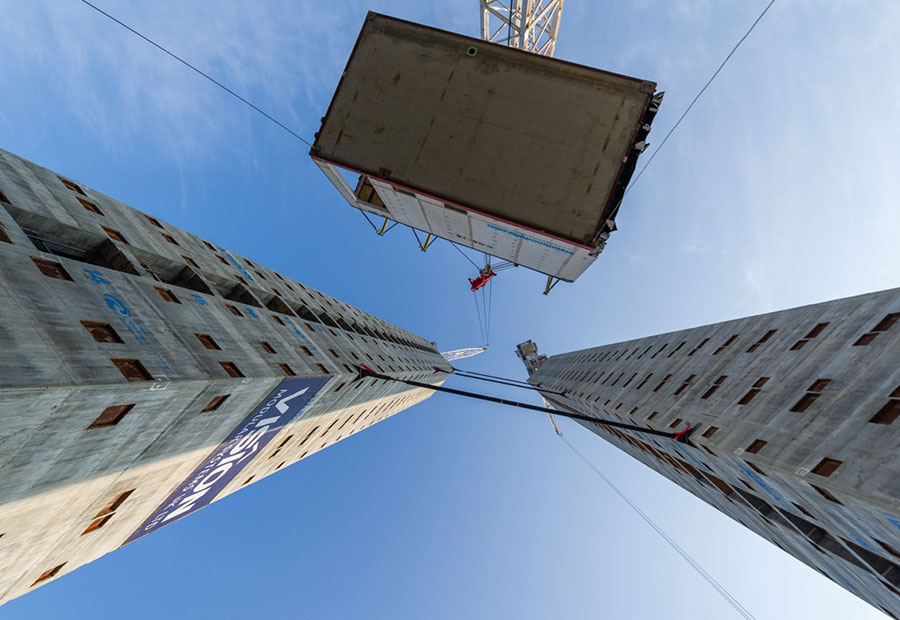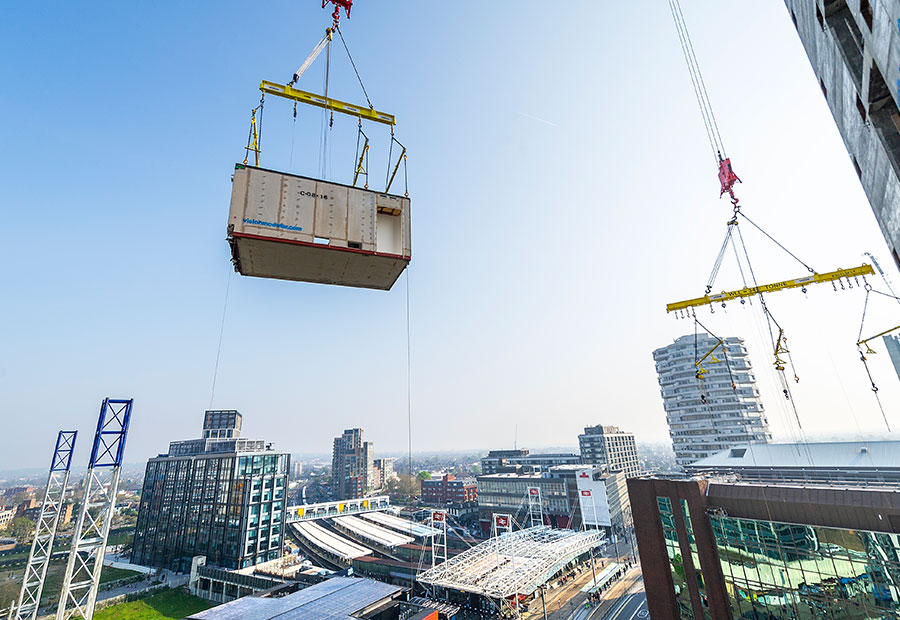 He also points out that Europe's tallest tower, the Shard at London Bridge, is just about visible from the top of Ten Degrees, Europe's tallest volumetric tower.
"When Croydon's new record-breaking tower is finished, a commuter could easily leave their apartment at 101 George Street and be at their desk in the Shard half an hour later."