This video shows the final top corner being put into place at the groundbreaking College Road.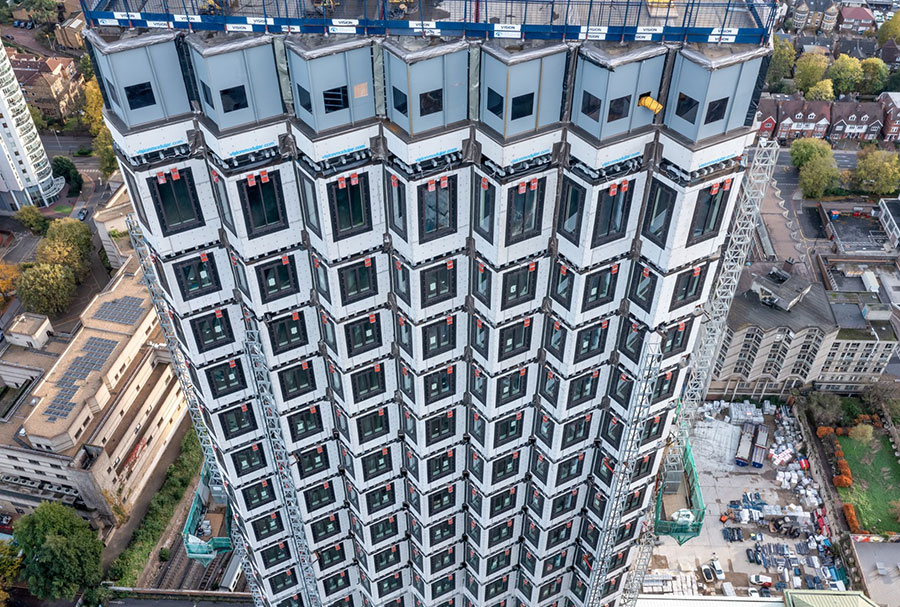 At 135m high, Enclave: Croydon has past all expectations within the engineering and construction world. It has reached it's maximum height standing at 158m, meaning it is now the tallest building in Croydon, one of the tallest in London and Europe's tallest volumetric building.
Enclave: Croydon will feature 817 rental homes across a 50-storey tower in the heart of London and is due to open in late 2023. With a total construction time of only 30 months, the volumetric construction system used by developer and contractor, Tide, alongside the volumetric company Vision, has saved this project between 40%- 50% in programme time compared to traditional methods.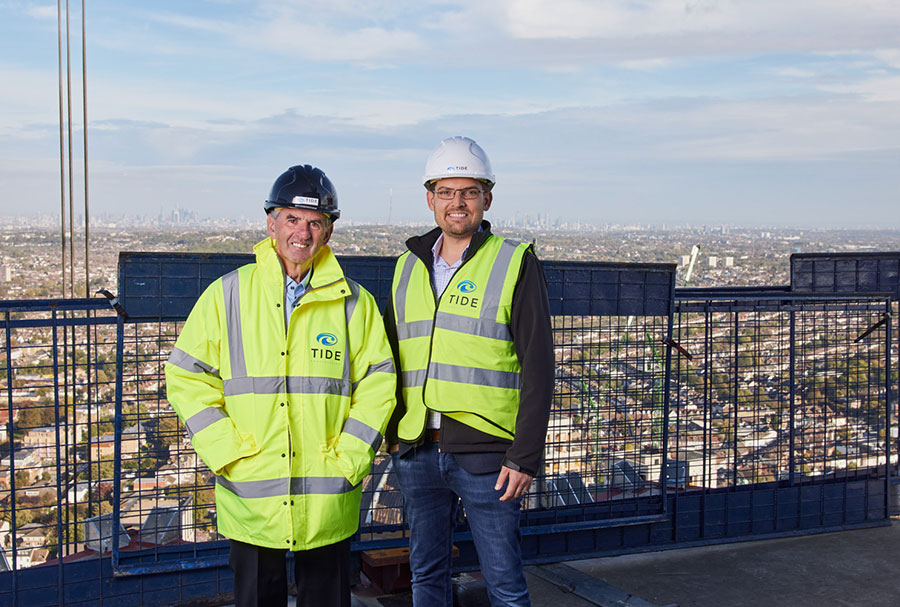 Celebrating the topping out onsite today, Troy Tomasik, Outpost Management founder and CEO, said:
We're excited to have reached this important construction milestone on Europe's tallest modular building. The speed and precision of its construction is testament to the hard-work and dedication of our construction and development teams. Enclave: Croydon will offer one of the highest amenity provisions in the U.K., equipping residents to be more productive, healthy, and social, and we can't wait to welcome them to their new homes next year.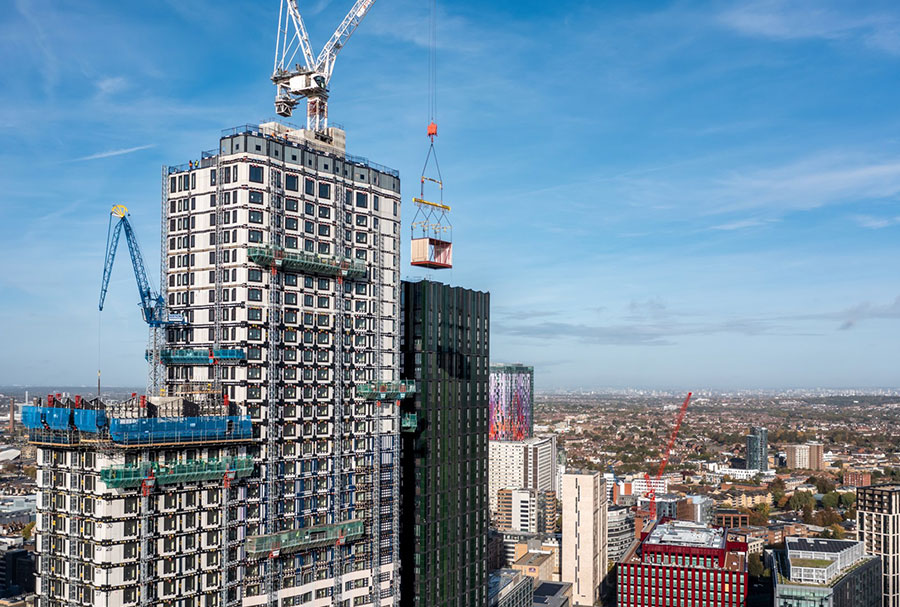 John Fleming, Chairman of Tide Construction and Vision Modular Systems, said:
Built using Vision Modular Systems' off-site volumetric technology, Enclave: Croydon demonstrates how modular construction can meet London's demand for high-quality homes quickly, efficiently and safely while minimising environmental impact in construction. Our partnership with Outpost Management enables us to deliver one of the largest co-living schemes approved by the GLA, putting Croydon at the cutting edge of 21st-century placemaking.