Experts share their views on the place of modular construction in tomorrow's real estate industry.
At a once-derelict, 27-acre site next to the Grand Union Canal in Greenford, west London, developer Tide Construction is craning hundreds of precision-engineered build-to-rent homes into place.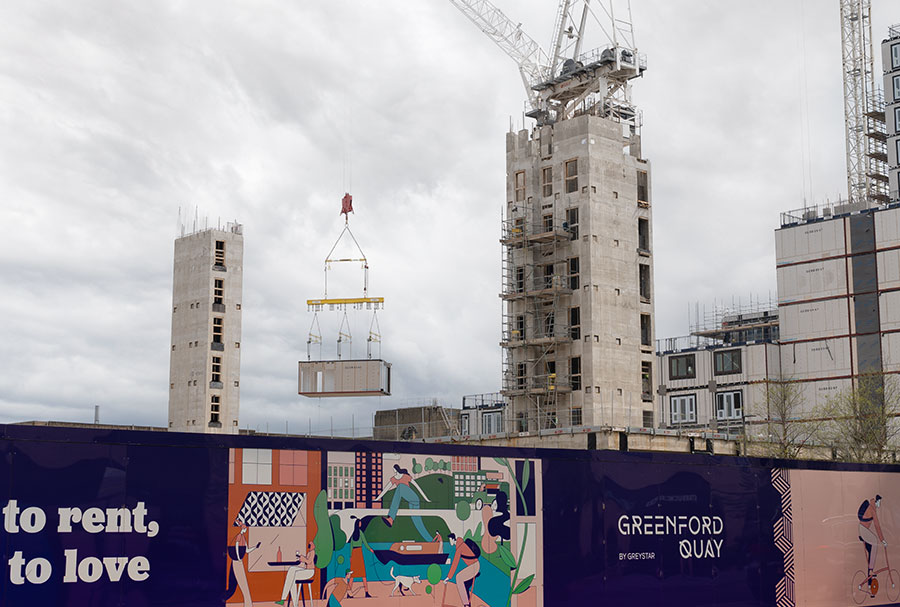 Since works at Greystar and Ivanhoé Cambridge's Greenford Quay development began in 2018, some 630 homes have already been completed by Tide and Vision with an additional 750 currently onsite. When the project finishes, it will offer around 2.4m sq ft of homes and a further 190,000 sq ft of commercial space.
The ability to deliver housing at such speed is just one of the many ways in which volumetric construction – also known as "modular" – can play a part in addressing the housing crisis, according to the experts behind the development. The challenge lies in improving the understanding of such modern methods of construction, at wider investor and government level.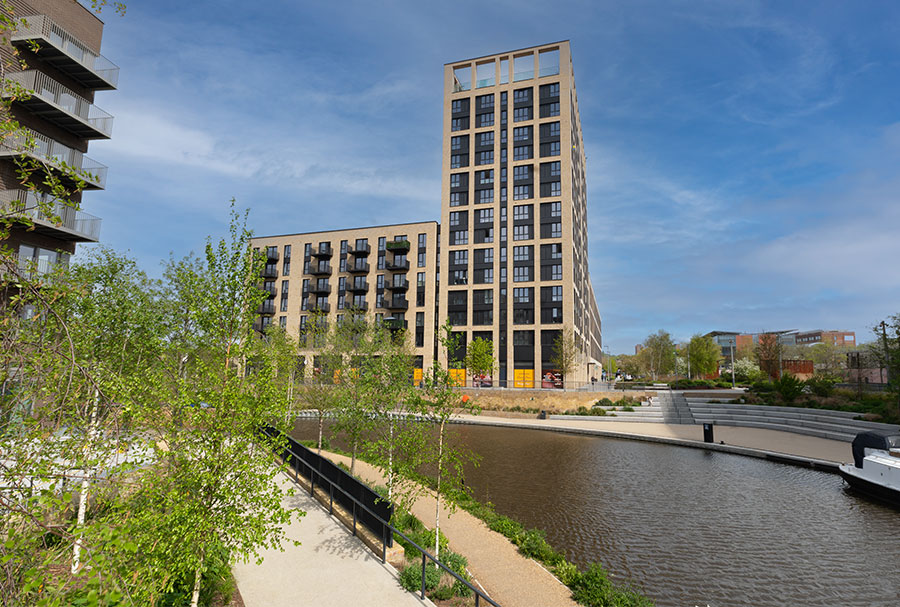 Panellists set out their views during a 90-minute discussion held at Greenford Quay, hours before L&G outlined plans to halt production at its modular factory in Selby, and days after modular housebuilder TopHat gained £70m of investment from Aviva and Persimmon for expansion.
HTA Design managing partner Simon Bayliss said if Greenford Quay was used as a template for modern, sustainable urban development, it could be a game-changer for the built environment. In his view, the UK would have "no problem" meeting the government's long-held target to deliver 300,000 homes every year. "We would improve the quality and the pace of delivering the property, and bring down the cost of doing it," said Bayliss. "If you deliver at this scale this quickly, with this high quality, we wouldn't have a housing crisis."
Tide chief executive Christy Hayes said the industry is looking to the government to make planning and its associated timescales more predictable.
The problem, according to Kevin McHugh, senior director for construction at Greystar, is that most people still "have shipping containers in their head" when it comes to envisaging what the volumetric model looks like.
However, the feedback McHugh has received from visitors to the jv's developments in Greenford and Croydon is that their factory-made homes are indistinguishable from traditional types. "It's a construction methodology – it doesn't have to mean the architecture looks different or that the living experience is different," he said.